Dan Morgenstern, director, Institute of Rutgers University and former editor of Down Beat on Jan Persson

Though it's been almost thirty years, I still remember my first encounter with the extraordinary photography of Jan Persson. I was editor of Down Beat then, and we had many excellent craftsmen among our regular contributors. In addition, plenty of unsolicited stuff would arrive in the mail. Most of it looked familiar at first sight, but the package from Copenhagen was different.

Here were images that had the composition and lighting of carefully posed pictures but obviously couldn't have been shot under studio conditions. Like most jazz photographs they had to be taken at a moment's notice. Clearly a superb eye was at work here, but it was also a matter of what had been done after the shooting. The quality of Jan Persson's prints was such that I immediately jumped up and showed them to my colleges, and we marveled at the contrast, the range of blacks and whites and all the shades in between, and the almost three-dimensional textures of these wonderful pictures.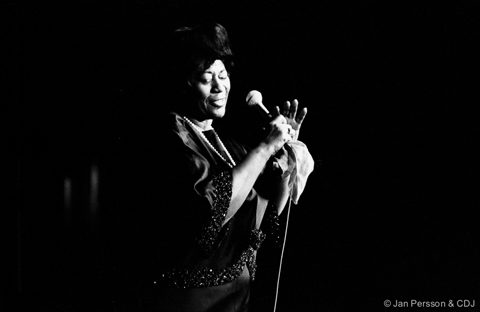 They were a joy to behold, and we soon published Jan Persson's work frequently, though the quality of the reproduction the magazine could offer left much to be desired. When we had a feature section of Jan Persson's photos in the 1971 Down Beat Yearbook, I was embarrassed with the results.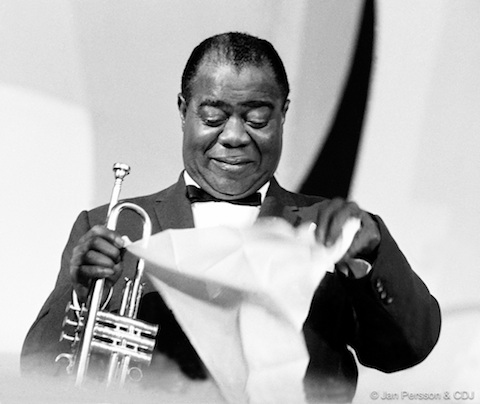 But here there are no such problems – this publisher isn't trying to save money at the expence of quality. Here we can see Jan Persson's work as it deserves to be seen. The choice of subjects is his own, and what a cast of characters this is! That all but a handful of these pictures were taken in Denmark reveals what a center of jazz the country has been for so many years – and, not so incidentally, how many international stars have come to feel at home here. A good environment for an enterprising photographer.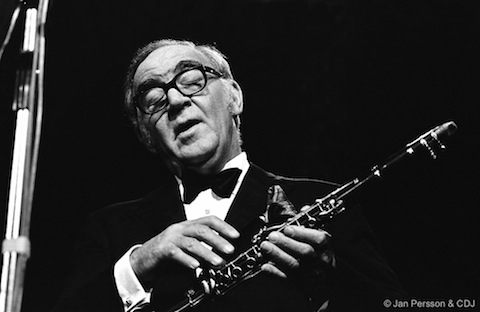 Everyone who sees these pictures will find his or her own favorites. Among mine: Louis Armstrong, smiling without showing those famous teeth, Sun Ra at the helm of a piano seemingly transformed into a spaceship; Max Roach; cymbal, stick, hand, face, blackness; Ella Fitzgerald and mike; the lines of shoulder, arm and microphone cable; Benny Goodman, blind to everything but his clarinet; Teddy Wilson's face and cigarette framed by the neck of a saxophone; the palpable warmth of old friends Bob Brookmeyer and Gerry Mulligan sharing a moment in time, and a different togetherness, Duke Ellington and Billy Strayhorn in interaction; Sonny Stitt at twilight, at peace with himself; the Ornette Coleman Trio, perfectly framed; Slim Gaillard, a sly old faun; Geri Allen, like Nefertiti in motion; and Monk, a masterpiece of composition and lighting and angles; the triangle of the piano lid, the rectangle of the chair, and the man with the white fur hat and that little tuft of black on top that makes it, magically, visible against the white backdrop.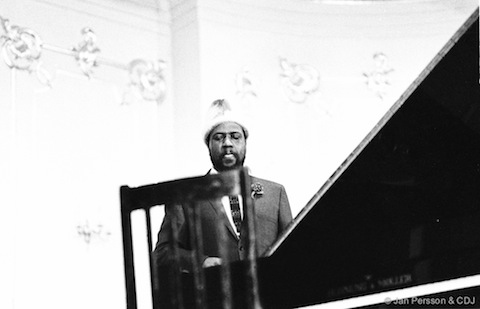 Jan Persson's work is never sentimental, anecdotal, or indiscrete, but it is always revealing; a rare instance of one art illuminating another.

(preface from: Jan Persson, Jazz Portraits, Tiderne Skifter, København 1996.)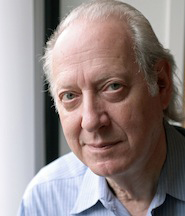 - Dan Morgenstern
(photo: Ed Berger)